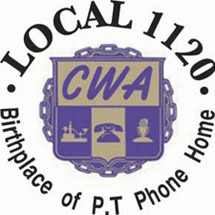 Election Notice
Following the nomination and acceptance procedures, the candidates for the following offices are uncontested in the upcoming election.
President

:

Jim Gescheidle

Executive-VP

:

Sean Wiser

Secretary-Treasurer:

John Zeolla

Kingston BA:

Mike Lutfring

Poughkeepsie BA:

Rob Pinto

Educational Units BA

Carl Bertsche
According to Department of Labor guidelines, no ballot voting is necessary for uncontested offices. These candidates will begin their new term as outlined in the Local Bylaws.
The candidates for Newburgh/Monticello Business Agent are Mike McDonough and Rob Esposito. The election for will be conducted by mail ballot.
Ballots for this election are being mailed on October 19, 2020 to members that are in good standing and that are represented by the Newburgh/Monticello Business Agent. If you have recently moved please make sure that the Local has your correct address. Any eligible member who has not received a ballot in the mail at home by October 29, 2020 should contact the Local.
When you receive the ballot in the mail, please read very carefully the directions that will be included, and return the ballot in the enclosed envelopes as soon as possible.
Ballots MUST arrive at the PO Box by November 10, 2020 by 3pm in order to be tallied.