| | | |
| --- | --- | --- |
| Welcome | | You are not currently logged in. |
Organize Today!

Looking for more information on Organizing your workplace?
Click Here
Know Your Weingarten Rights!
If an employee has a reasonable belief that discipline or other adverse consequences may result from what he or she says, the employee has the right to request union representation. Management is not required to inform the employee of his/her Weingarten rights; it is the employees responsibility to know and request.
"If this discussion can in any way lead to me being disciplined, I respectfully request union representation before I answer any questions"
Protect yourself! Learn it, use it!
A Message From The President
The Executive Board welcomes all Communications Workers of America, AFL,CIO Local 1120 members to our web page. The purpose of this web page is to provide a means of supplying information about our local and labor issues. To all cwa local 1120 members. I want to thank all of my fellow union brothers and sisters for their commitment, and determination in keeping our local strong. Together we can overcome any challenge that we may face.
Frank J. Fauci Jr.
President, CWA Local 1120
We must guard against being fooled by false slogans, such as 'right to work.' It is a law to rob us of our civil rights and job rights.
Its purpose is to destroy labor unions and the freedom of collective bargaining by which unions have improved wages and working conditions of everyone…Wherever these laws have been passed, wages are lower, job opportunities are fewer and there are no civil rights. We do not intend to let them do this to us. We demand this fraud be stopped. Our weapon is our vote."
Martin Luther King
| | | |
| --- | --- | --- |
| | | |
| | | |
| | | |
If a strike is called on Friday, you should leave work and report to your picket location immediately. To find your picket location, call your Local.

This greedy company makes billions off our backs but continues to try and take from us - demanding more work for less and trying to replace us with low-wage workers at third party dealers and overseas. It's time to show them we're not going to sit back and take it.

Keep in touch with your Local for updates and information - they will provide you with picket locations, signs, and times.

Going on strike is a decision that is not made lightly. Your bargaining team has worked countless hours to negotiate in good faith to reach an agreement, but this company is refusing to budge on the issues that matter the most to us. The Union has also filed unfair labor practice charges at the National Labor Relations Board over AT&T's refusal to furnish information related to bargaining. We need to make it clear to AT&T that this information is crucial to reaching a fair contract.

We are counting on every single member to be out on that picket line and demonstrate the commitment and solidarity that have been the values we've lived by throughout CWA's proud history.

WHAT WE ARE FIGHTING FOR:

A fair wage increase that is enough to cover increased healthcare costs. AT&T offered a 2% increase per year – not enough to pay for the healthcare increases coming.

For RSCs: a higher base and/or a commission plan that AT&T can't change every month. Commissions for Retail Sales Consultants have gone down steadily over the past 2 years. Commissions are wages and a mandatory subject of bargaining.

No increase to healthcare contributions in 2021. Ending the 2-tier plan so new employees can afford healthcare. AT&T wants us to pay even more!
Job security language. Company-owned retail stores are being replaced with authorized dealers in record numbers. Call centers are shrinking here and AT&T is outsourcing more of our work. Network contracting continues and we are being left out of the new technology.

We need AT&T to commit to keeping a ratio of COR stores to Authorized Retail. So far, they say NO!

Outsourced calls must be returned to our call centers.

Absence and attendance policy. AT&T wants to add "wait days" before we can be paid when we call in sick. They also want to drastically reduce sick days for new employees.

If something changes at the bargaining table, we will let you know. Until then, expect to strike on Friday.

CWA District 1 Vice President
CWA 1120
QUARTERLY
MEETING
Tuesday
May 16th, 2017 at 6pm
NOVELLA'S
2 Terwilliger Lane
New Paltz NY
This morning, CWA gave notice to AT&T Mobility management that we are exercising our right to terminate the Orange Contract in 72 hours. That doesn't mean we are going on strike, but it means we are one step closer.
Back in February, the union and management reached an agreement to extend the contract. As part of this agreement, both sides retained the right to terminate the contract with 72 hours' notice. With no contract in place, the union will be free to call a strike at any time.
72 hours from now, all 21,000 represented workers will be working without a contract. All terms and conditions of the old contract will continue to remain in force.
Please read over the Q and A below for more specific information about what this means.
Now's the time to ramp up your mobilization activities. Management will move at the bargaining table when they see an active membership and it will reduce the likelihood we will have to strike.
The company is feeling the pressure. This morning we took our fight straight to AT&T shareholders. Hundreds of CWA members are out in front of AT&T's annual shareholder meeting demanding the company bargain serious proposals and protect family-supporting jobs nationwide. We're showing our power and we won't stop fighting until we have a fair contract.
Stay strong brothers and sisters. In solidarity,
Dennis G. Trainor
CWA District 1 Vice President
Below are questions you may have about what this means: Q. Why give 72 hours' notice?
Prior to our original contract expiration date of February 11, the union and management reached an agreement to extend the contract. As part of this agreement, both sides retained the right to terminate the contract with 72 hours' notice. The contract we have been working under includes a "No Strike, No Lockout Clause." Upon conclusion of the 72 hours' notice, with no contract in place, the union will be free to call a strike at any time.
Q. Does this mean there will be a strike in 72 hours?
Giving notice that we are terminating the contract does not mean there will be a strike in 72 hours. It does allow the union to call a strike at any point after that 72 hours is over, but does not necessarily mean we will call a strike at any particular date in the future. Members voted overwhelmingly to authorize a strike if needed. The decision of whether and when to strike rests with the President of CWA.
Q. Why did we give the 72 hours notice now?
We have been negotiating for several months, yet management refuses to address issues that are most important to our members. This company takes in $1.3 billion in profit each and every month. Yet while our members earn those profits for AT&T every day, and while the CEO and other top executives line their pockets, the Company refuses to address the needs of their employees.
We hope management understands the unmistakable signal we are now sending. If the company continues refusing to address our issues, such as bargaining commission pay, job security and sick time, a strike is more and more likely. When CWA struck Verizon, their sales plummeted. Verizon is still trying to recover from the strike. We hope AT&T Mobility doesn't make the same mistake Verizon did last year.
Q. When the 72 hours is over, we won't have a contract in place. What does that mean?
72 hours from the time of our announcement, all 21,000 represented workers will be working without a contract. All terms and conditions of the old contract will continue to remain in force. Our pay will remain the same, health insurance, sick time policies, etc. We can still file and process grievances. We will not have the right to arbitrate, and the No Strike/No Lockout agreement will not be in force.
Q. How likely is a strike?
By now we hope that management understands that there will be a strike unless they address the needs of our members. We think we will know soon whether or not management will begin to make meaningful movement at the bargaining table.
Q. What can we do as members?
We ask all members to save money now in the event there is a strike. And it is also critically important that all members participate in our mobilization activities. If there is a rally, attend it. If you are asked to wear a pin or button, be sure to do so. Management will move at the bargaining table when they see an active membership. To reduce the chance of a strike, participate in your local's mobilization activity!

Today is the one year Anniversary of our 7 week Strike. Through those 7 weeks the membership of CWA 1120 stood strong and fought together against a slew of Retrogressive demands. We gave them hell each and every day until the Company flinched. The public support for our strike was overwhelming. With our Memberships incredible mobilization and passion and with our allies WE won a fair Contract. When we stick together...we win.
We were one day longer and we were one day stronger
Frank J. Fauci Jr.
President CWA Local 1120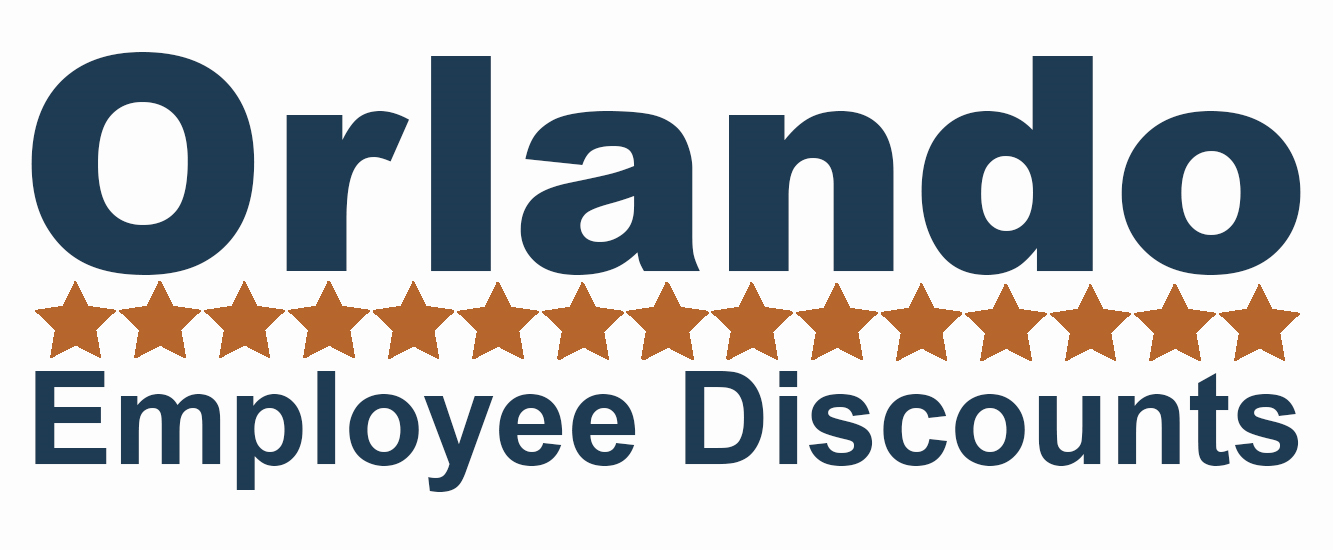 CWA has Bargained an Employee Discount for our Members. Save Up To 35% On Your Orlando Vacation! Orlando Employee Discounts offers Exclusive Pricing on Hotels & Vacation Homes in or nearby Disney World and Universal Studios Orlando. We are also the Largest Wholesaler of Tickets for Disney World, Universal Studios, Sea World and ALL Orlando Area Theme Parks and Attractions! Just click here in order to access your discounts!
CWA / AT&T 2017 "Orange" Contract Bargaining February 15, 2017 – Bargaining Report #18
The Union and company remain miles apart on all major issues. The company continues to make greedy and retrogressive demands despite their huge profits. The Union will not accept these demands and the discussions have become more contentious over the last several days. The Union is here to get a fair contract, and with the continued backing of the membership, we will win!
The Union and company agreed today to a brief "cooling-off" period, so we can comb through the piles of data received from the company. We will reconvene within the next two weeks. This is a chance for the membership to ramp up mobilization and show the company when they get back to the table, they need to bargain a fair contract! Thank you for your continued support. Stay mobilized, stay unified and stay ANGRY!!
As we continue to fight for good jobs, please encourage co-workers, family and friends to visit our website: http://goodjobsatt.org/
Stay strong Sisters and Brothers!!
In Solidarity,
Mike Baxter, Local 1101 Frank Oliva, Local 1298 Deb Casey, Local 2204 Jeff Reamer, Local 13000 Julie Daloisio, Local 13500 Holly Sorey, Local 4202 Tonya Moore, D1
Glen Skeen, Local 4320 Debbie Goulet, Local 7803
Hector Capote, Local 7250 Brandon Beck, Local 9511 Joe Sison, Local 9412
Pat Telesco, District 1, Chair