| | | |
| --- | --- | --- |
| Welcome | | You are not currently logged in. |
Organize Today!

Looking for more information on Organizing your workplace?
Click Here
Know Your Weingarten Rights!
If an employee has a reasonable belief that discipline or other adverse consequences may result from what he or she says, the employee has the right to request union representation. Management is not required to inform the employee of his/her Weingarten rights; it is the employees responsibility to know and request.
"If this discussion can in any way lead to me being disciplined, I respectfully request union representation before I answer any questions"
Protect yourself! Learn it, use it!
A Message From The President
The Executive Board welcomes all Communications Workers of America, AFL,CIO Local 1120 members to our web page. The purpose of this web page is to provide a means of supplying information about our local and labor issues. To all cwa local 1120 members. I want to thank all of my fellow union brothers and sisters for their commitment, and determination in keeping our local strong. Together we can overcome any challenge that we may face.
James Gescheidle
President, CWA Local 1120
We must guard against being fooled by false slogans, such as 'right to work.' It is a law to rob us of our civil rights and job rights.
Its purpose is to destroy labor unions and the freedom of collective bargaining by which unions have improved wages and working conditions of everyone…Wherever these laws have been passed, wages are lower, job opportunities are fewer and there are no civil rights. We do not intend to let them do this to us. We demand this fraud be stopped. Our weapon is our vote."
Martin Luther King
| | | |
| --- | --- | --- |
| | | |
| | | |
| | | |
The garaging from home agreement between CWA and Verizon has been extended through December 31, 2020
Following the tabulation of ballots, the Local 1120 Election Committee would like to announce that Rob Esposito has been elected as the Newburgh/Monticello Business Agent. Thank you to all the members that took the time to vote in this election.
As part of the Stock Together program, Verizon employees are required to activate their Fidelity brokerage account.
The accounts are required in order to view the Stock Together award and receive and access payments once the awards vests. Please review the attached flyer, log in and activate your account.
Download:

Stock Together eCard (1).pdf
The TEMPORARY Home Garaging Agreement has been renewed and extended. This extension ends on November 30, 2020.
Below is the Verizon Surplus. CWA 1120 is FAA 3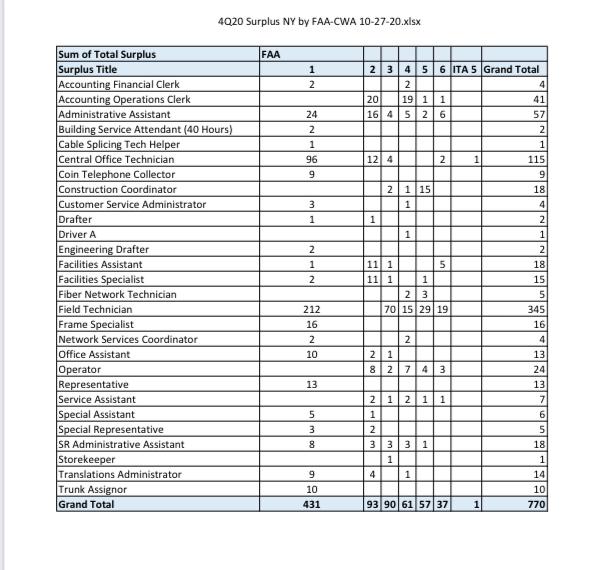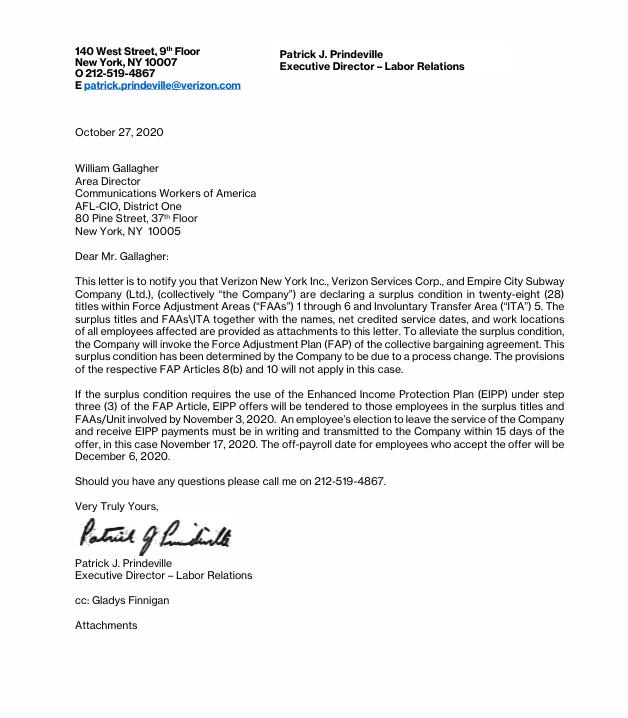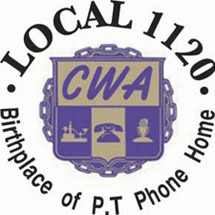 Election Notice
Following the nomination and acceptance procedures, the candidates for the following offices are uncontested in the upcoming election.
President

:

Jim Gescheidle

Executive-VP

:

Sean Wiser

Secretary-Treasurer:

John Zeolla

Kingston BA:

Mike Lutfring

Poughkeepsie BA:

Rob Pinto

Educational Units BA

Carl Bertsche
According to Department of Labor guidelines, no ballot voting is necessary for uncontested offices. These candidates will begin their new term as outlined in the Local Bylaws.
The candidates for Newburgh/Monticello Business Agent are Mike McDonough and Rob Esposito. The election for will be conducted by mail ballot.
Ballots for this election are being mailed on October 19, 2020 to members that are in good standing and that are represented by the Newburgh/Monticello Business Agent. If you have recently moved please make sure that the Local has your correct address. Any eligible member who has not received a ballot in the mail at home by October 29, 2020 should contact the Local.
When you receive the ballot in the mail, please read very carefully the directions that will be included, and return the ballot in the enclosed envelopes as soon as possible.
Ballots MUST arrive at the PO Box by November 10, 2020 by 3pm in order to be tallied.